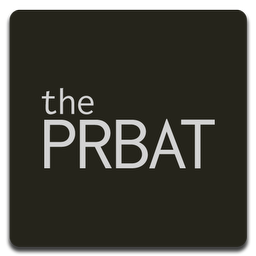 The Polygon Replicating Bitmap Authoring Tool is drawing software.
---
Videos #1 #2 #3


Frequently Asked Questions

What is this? How do I make images with this thing?
Although the software is designed to promote a spontaneous and intuitive working process, it may seem foreign at first. It's just like learning to ride a bike!
With that being said, you should follow the manual thoroughly before playing around on your own.
Is the application available for download?
Adobe Flash Player (in its latest version) is optimized to run better within the browser than as a standalone application. I also update thePRBAT software and the archive pretty frequently. The best solution for me and for users is to somehow keep things happening in the browser.
On OSX I use Fluid to create a SSB (site-specific browser) application of this page that I can put in my dock. I have also created an application icon that you can download here.
If you are using Google Chrome on Windows and Linux, you can create an application shortcut to this page from the file menu and use the software in its own window.
If you are having trouble with this then just e-mail me and I'll set you up.
Is the camera feature broken?
No. If you press the key to activate the camera and it seems to "do nothing" then you probably have to change some security settings within Flash. Context click within the software window and select "Global Settings". Under the "Camera & Mic" tab, add this website to the list of allowed websites. The camera function should work from now on after you reload the software.